Formation of Cleaner Mails
For the last 20 years, software development and curating creative solutions to a wide variety of market-specific issues led to the formation of Cleaner Mail, and prior to creating a one-of-a-kind verification platform, we've been invested in a multitude of successful API initiatives that have strengthened our development of Cleaner Mail.
Now, we are excited to share our unique mail filtering service and solution with others.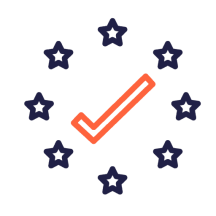 Throughout our endeavors with large corporations and smaller enterprises, we have prided ourselves on being able to consistently provide a focused and efficient product that we believe is the best possible product at any organization, formulated to adapt yet maintain the values that reinforce good business practice and solid communication infrastructure that you can rely on.
YOU ARE IN GOOD HANDS
Cleaner Mails is built by developers who have worked with some of the leading companies.



Its Easy to Connect With Us. Just send us a message…
We're On The Map
Overschiestraat 59
1062XD Amsterdam
The Netherlands
So, where do we see ourselves making the biggest impact in industries?
Well, the truth is that our software has limitless applications for any organization looking to secure its communications database. But over the last two decades, we have managed to build relationships with major marketing and lead generation agencies while providing the same level of service to smaller players equally as important to us Freelancers who love the practical, seamless integration of our API and other smaller enterprises looking to manage and maintain their contact lists through secure end-to-end encryption services.